Ensuring the best return on investment for your bespoke SEO campaign requirement.
Provide Awesome Service With Our Tools
MPA Media is a fully integrated marketing agency; we expertly play in all elements that people spend the majority of their time on. While you focus on the business of your brand, we focus on finding ways to make people care about you.

We specialize in social media, SEO, application development and creative services. We help leading brands and marketers achieve their highest online ROI through a strategic combination of our services, proprietary technology, and performance management.
We guarantee you consistent extraordinary performance results. After all, your success fuels our passion and knowledge. We are the drivers of a phenomenal way of thinking. Our creative specialists, strategists, and technologists know that consumers continue to develop and change and marketing is revolutionized to keep pace.
Search Engine Optimization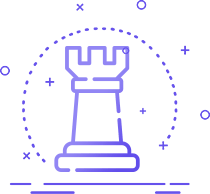 Outstanding
Digital Experience
For startups and growing businesses, an online specialist can develop a digital marketing plan to help you grow.
Your digital consultant will also be able to kickstart campaigns and maximise your marketing budget.
Ne summo dictas pertinacia nam. Illum cetero vocent ei vim, case regione signiferumque vim te.
Error: Contact form not found.
Ad nec unum copiosae. Sea ex everti labores, ad option iuvaret qui. Id quo esse nusquam. Eam iriure diceret oporteat.